Hi! I am Monika. Welcome to my website. Great that you are here!
I am a goals achievement coach, cycling record holder, keynote speaker, board member and author.
I coach motivated professionals and leaders to thrive in their professional goals – whether that means advancing in their current position, looking for a new meaningful professional goal or developing to a purpose-driven leader. You can read more here.
Through cycling challenges I aim to showcase what it means to set and pursue daring goals.
In 2018, I rode the 3000 km Vuelta a España with my bike as the first woman on the same day as the professionals, just hours beforehand. You can read the full story here.
In September 2022, I set a record of cycling all 124 Swiss Passes in 26 days.  A film documentary will be released about this challenge in 2023.
I speak frequently at conferences and I am the author of the book "What it takes to make dreams come true". Currently, I write a gravel cycling guide that will be published with Delius Klasing in Spring 2023.
I am honored to serve as a board member for Trips for Kids, a non-profit organization that enables underserved kids to ride bikes.
A graduate from Georgetown University, I have previously worked for the International Monetary Fund, the World Bank and IBM. Originally from Germany, I have lived in the USA, Australia, Spain and now live in Bern, Switzerland. Read about my story here.
100 + SUCCESSFUL TALKS & WORKSHOPS
10 +  YEARS COACHING & CONSULTING EXPERIENCE
My story in a book!
I had my good share on bold and non-standard decisions.
I quit a career-aspiring job at the World Bank to see if I could become a professional cyclist. I failed multiple times to make my passion for cycling to my job. I started to believe that a job you love does not exist. With 30 years, I left my management consulting job and moved with nothing but my bike to the other side of the world. I had no plan but a one-hotel night stay and a six-week car rental. My mission? To find my purpose in life. And one year later I set a seemingly impossible record.
Every success outwits many doubts, obstacles and failures. Most people don't talk about it. I do. In my book, I talk about the anxiety, fear of failure and the conflicts with traditions and "what you are supposed to do" mindsets. But I also talk about how to make dreams come true. What it takes. And how everyone can do it too. This book is about that "normal" people can achieve extraordinary things, if they allow themselves to do them.
If you have a unrealized dream or a seemingly impossible goal, this book is for you.
My life is marked by bold decisions. I am scared, anxious and worried like everyone else. But why I do it anyway, that is what I share in this book, in my talks and workshops while coaching others through bold steps and pushing limits.
Get inspired!
About challenges, goal setting, overcoming fear and persistence. Listen to the podcasts.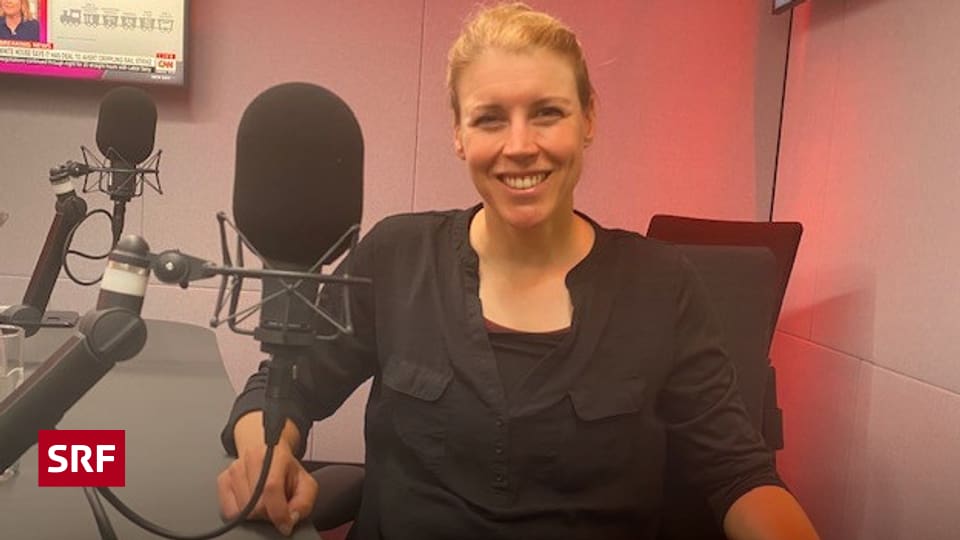 Monika Sattler: «Sich selber kennen ist das Wichtigste» - Focus - SRF
Die Frau hat Energie ohne Ende. Monika Sattler ist zurück von ihrer jüngsten Challenge: Alle 124 Schweizer Alpenpässe hat sie mit dem Velo abgefahren, und das in einem Monat. Mit Anita Richner spricht sie über ihre Motivation, persönliche Krisen und die Bedeutung von Mut.
Sign up to stay connected
Success Stories
"Monika's coaching showed me how to use my true passions and skills for my career and thus integrate a job into a true part of my life. The coaching was super efficient and absolutely out of the box and individualized to my personal needs. I changed my job while the coaching was still taking place. Monika is an exceptionally inspiring and free personality for whom boundaries do not exist and anything is possible. Above all, she is very emphatic and recognizes the abilities of others. She is hard working, very experienced, passionate, honest and a true role model."
"Monika is an enthusiastic, energetic speaker whose accounts and experiences bring relevant lessons to the corporate environment. She has spoken at two of our Ciena EMEA events now, specifically on partnering, collaboration and the value of teamwork to achieve the improbable. She is very good to work with in developing content and delivery for the presentations, attentive to addressing the objectives of the speaking assignment. Her enthusiasm is infectious and passion for achieving is inspirational, highly recommended as a speaker for events and cycling activities."
"I am so glad we invited Monika to do a workshop for our leasing teams. Her presentation and energy was fabulous! She motivated, encouraged and assisted our teams in building their confidence to achieve their goals. She provided them with the invaluable tools to overcome failures. In our industry, we deal with people from all walks of life – she was able to relate her workshop to our industry and target the areas that would be most beneficial in their professional and personal lives. I would highly recommend Monika's workshop!"
"At a time in life when not much is certain, Monika has helped me to choose a path that will help me to continue my passion for knowledge while focusing on my personal happiness after college. With her insight and experiences, she has inspired me to achieve my goals and make that leap that I was previously too scared to do. She is quite enthusiastic and encouraging. I highly recommend meeting with Monika if you are in need of some motivation and expertise!"
"The group had a discussion on your adventurous mindset presentation and the feedback was really positive. They found the session to be thought-provoking and we had further discussions on how this could be implemented within their businesses."
I've had Monika as my coach during my career transition and her guidance on the proper steps to take was crucial. Her methodology made me stay very focused on my goals and was successful. She has a very positive mindset and is very pleasant to work with. I totally recommend her!